I found some amazing FREE St. Paddy's Day resources. Grab these treasures while you can!
First up is Anna DiGilio's The Luck of the Irish Flip Flap Book from
Simply Skilled in Second Grade
. Seriously..a no brainer. Anna's flip flap books are A-M-A-Z-I-N-G!
Next up is a cute little mini pack of activities from Sheila Melton that includes 2 St. Patrick's Day ABC order activities, a "Leprechaun" acrostic poem activity, a few St. Paddy's Day writing templates and more!
Here's a little book by the Clever Classroom about St. Patrick's Day customs, origins, traditions and symbols.
And finally, although not listed as free in my store - you could win a
FREE c
opy of my
St. Patrick's Day Find it, Tally & Graph
pack. Get your kids tallying, graphing, adding, subtracting and reflecting on their data. Leave me a comment below telling me about your favorite St. Patrick's Day activity that you do with your students and I'll pick a winner later today!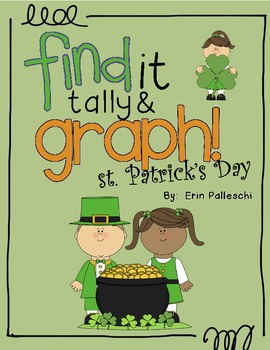 May the luck of the Irish be with you!
Slainte!